Featured Item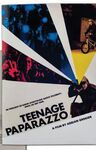 Video In Print Card - 2.4" Screen
Video in Print engages the audience in a revolutionary way: your custom-printed traditional corporate marketing communication is amplified by an arresting video, synchronized with crystal-clear audio....

Welcome to RKJ Promotions!
At RKJ Promotions, we provide you access to a world of custom-imprinted products and effective marketing solutions that produce results. Imagine your logo or message on apparel, banner/signs, electronic items, desk/office supplies, totes/bags, or any item that will have a long-lasting impression. We specialize in pad printing and various imprinting methods, logo creation and design, as well as silkscreening and embroidery.

Whether you need to market your business, provide employee incentives and recognition, or ensure a successful special event or fundraising campaign, you have come to the right place.